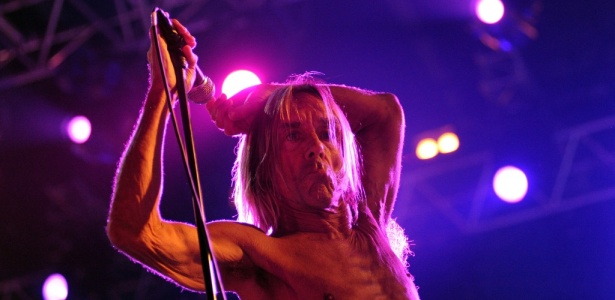 Iggy Pop, integrantes do The Kinks, The Raveonettes e Todd Rundgren irão gravar canções para o álbum em tributo ao The Who, informou o site NME.
O álbum de 16 músicas, intitulado "Who You Are", traz clássicos da banda gravadas por outros artistas. Joe Elliott, da banda Def Leppard, Rick Wakerman, Gnger Baker, KK Downing e Wayne Kramer também participarão do álbum.
O álbum deve ser lançado no dia 2 de outubro. O guitarrista do The Who, Pete TOwnshend, planeja para o dia 11 de outubro o lançamento de sua autobiografia "Who I Am".
Veja a lista de músicas de "Who You Are":
"Eminence Front" por John Wetton (Asia); KK Downing (Judas Priest), Derek Sherinian (Black Country Communion)
"Baba O'Riley" por Nektar, Jerry Goodman (Mahavishnu Orchestra)
"I Can See For Miles" por Mark Lindsay (Paul Revere And The Raiders) e Wayne Kramer (MC5)
"Love Reign O'er Me" por Joe Elliott (Def Leppard), Rick Wakeman, Huw Lloyd-Langton (Hawkwind) e Carmine Appice (Vanilla Fudge)
"My Generation" por Knox (Vibrators); Dave Davies (The Kinks) e Rat Scabies (The Damned)
"The Kids Are Alright" por The Raveonettes
"Won't Get Fooled Again" por Sweet
"Anyway Anyhow Anywhere" por Todd Rundgren e Carmine Appice
"I Can't Explain" por Iggy Pop
'Behind Blue Eyes' por Pat Travers
'Magic Bus' por Peter Noone (Herman's Hermits), Peter Banks (Yes) e Ginger Baker (Cream)
'Who Are You' por Gretchen Wilson e Randy Bachman (Bachman-Turner Overdrive)
'Pinball Wizard' por Terry Reid, Mike Pinera (Blues Image), Brad Gillis (Night Ranger)
'Squeeze Box' por John Wesley (Porcupine Tree) and David Cross (King Crimson)
'Bargain' por .38 Special, Ted Turner (Wishbone Ash) e Ian Paice (Deep Purple)
'The Seeker' por Joe Lynn Turner e Leslie West (Mountain)
Fonte: UOL